On the TekScopes forum, it was suggested that my Sinclair 110 oscilloscope was small enough to park it like a shuttlecraft inside my behemoth Tektronix 549.
That needed doing.
This is my 549, the day it arrived home, being inspected by Indi: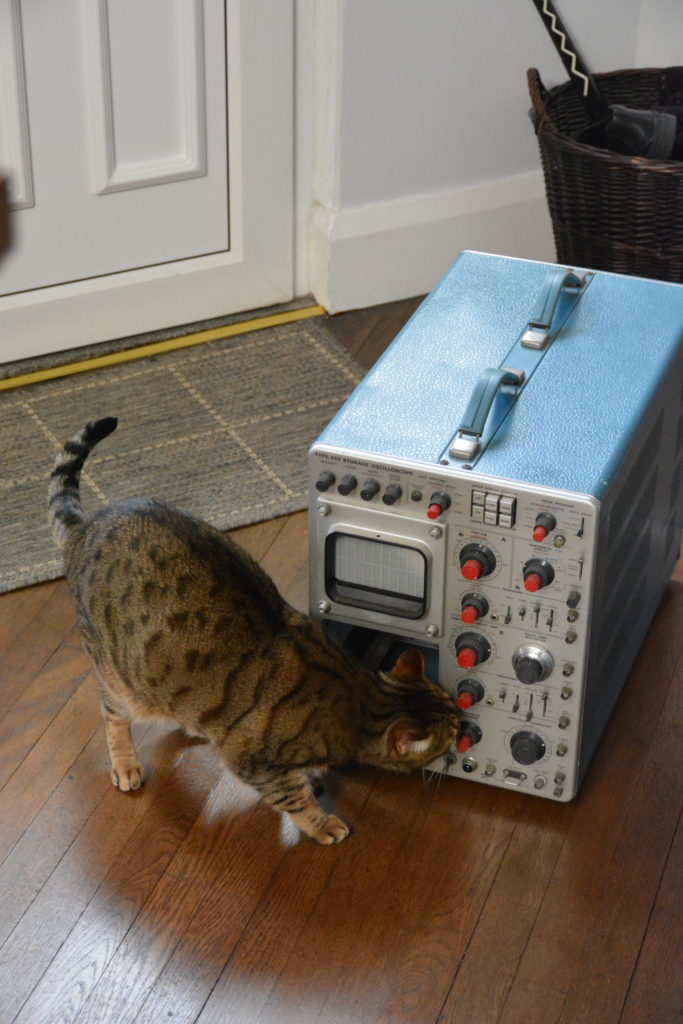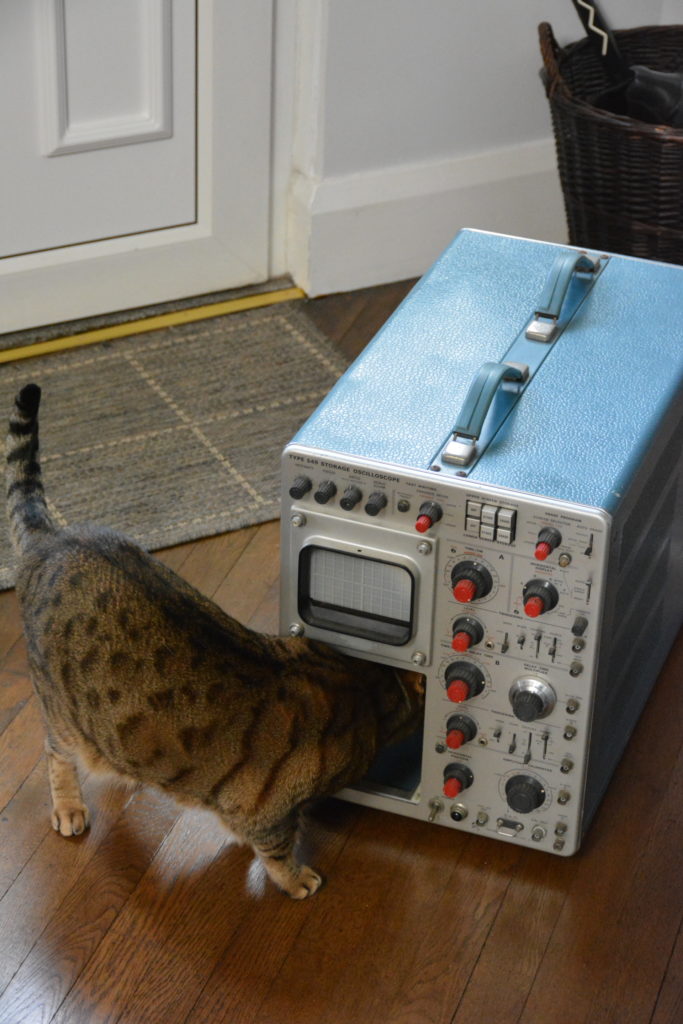 Here it is in its normal location, with a 1A4 plugin: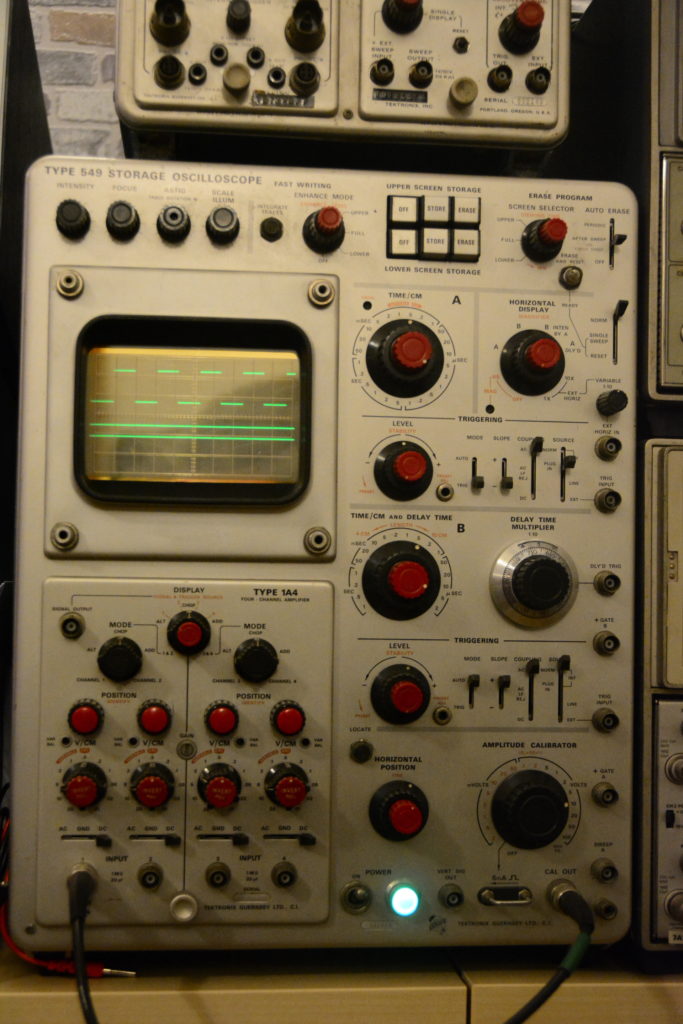 Hal, open the pod bay doors.
Shuttle in flight…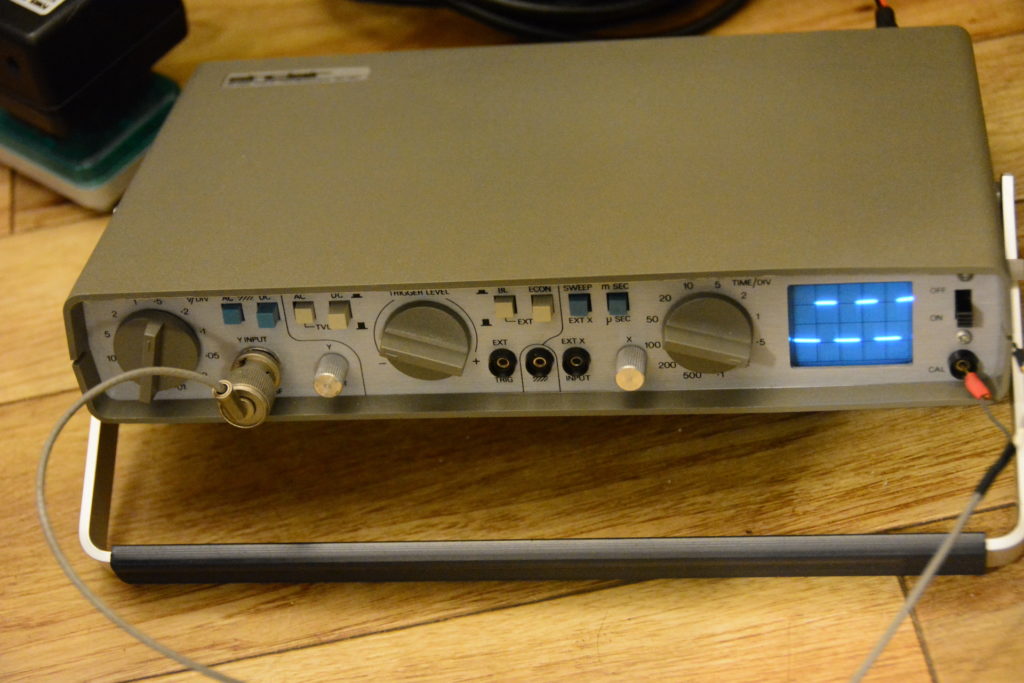 Check for docking authorisation…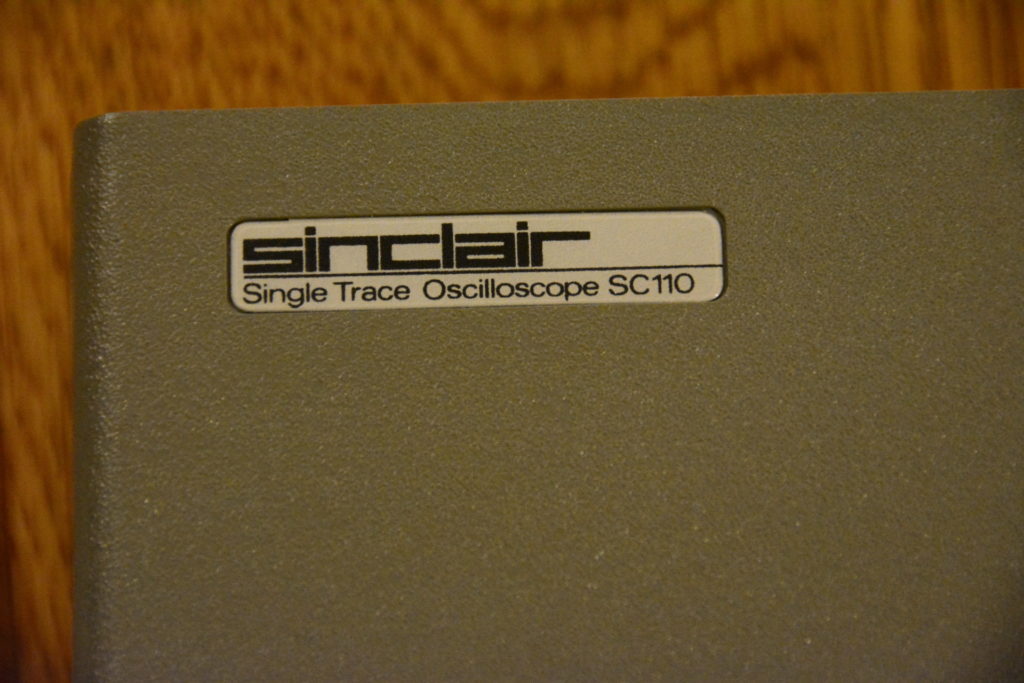 Begin docking, SC110…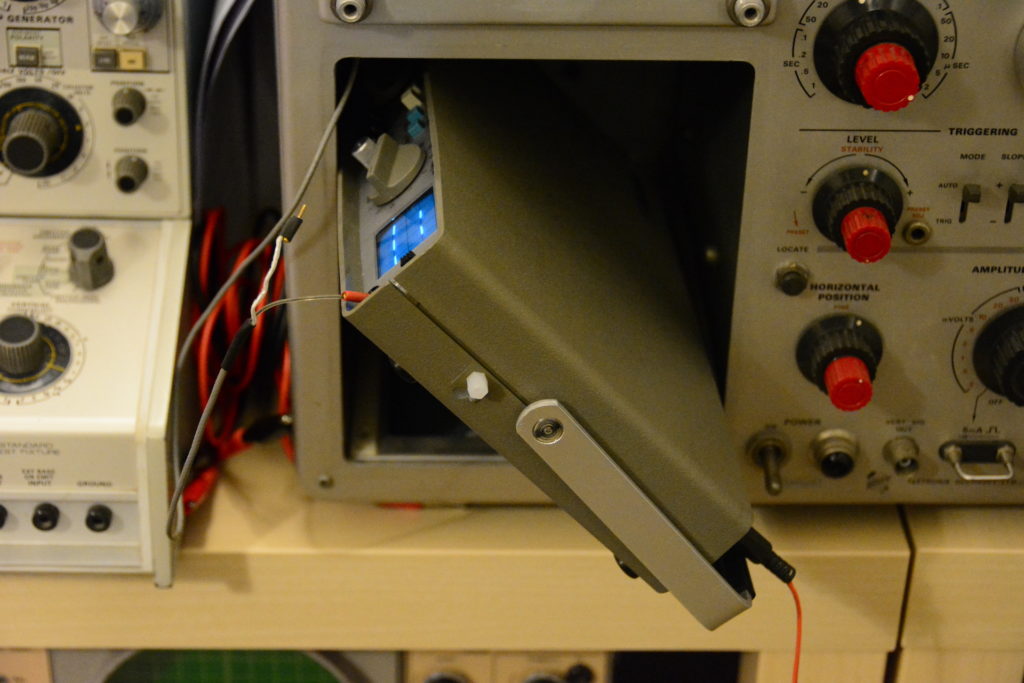 Slowly…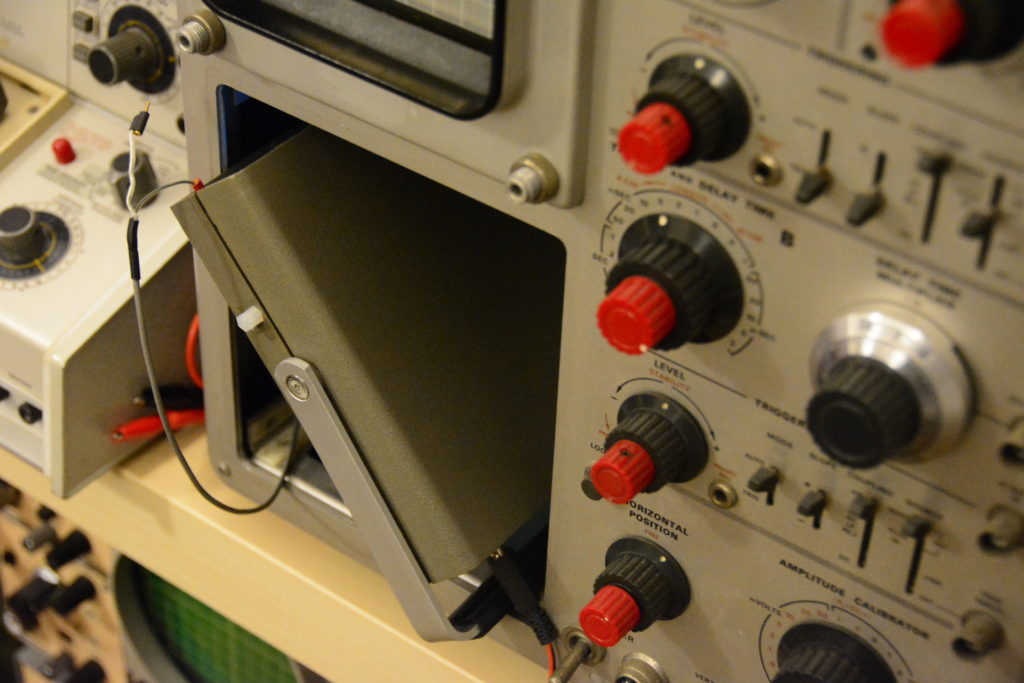 And shutdown…