Why Rel?
cross platform
Rel runs on Windows, OS X, and Linux. Exchange databases created on any operating system.
truly relational
Rel implements much of Hugh Darwen and Chris Date's rigorous vision for the future of database management systems, which is based on a faithful implementation of the relational model. See http://thethirdmanifesto.com
easy installation
Rel is a "zero install" application that can run anywhere, on any system, even from a USB drive. Simply download it, put where you like, and run it!
easy to use
Rel was originally designed for education, and makes an excellent tool for learning about relational databases. Now it has a new user interface that makes it even easier to create, manage, and query databases.
What's Rel?
Rel is software for creating and managing databases.
Discover the power of the true relational model.
Rel is a free, open-source, true relational database management system with an advanced query language called Tutorial D.
What's it for?
Rel is ideal for managing personal databases.
Rel is great for exploring Tutorial D, the language used in popular database texts like C J Date's "An Introduction to Database Systems".
Rel can read and export CSV files, XLS/XLSX spreadsheets, Microsoft Access databases, and JDBC SQL database sources. Rel exports to CSV files and XLS/XLSX spreadsheets. This makes it ideal for desktop data crunching.
Rel source code is great for experimenting with and/or examining interpreter and database engine internals.
Latest news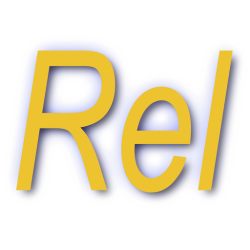 This is a minor maintenance release of Rel, an implementation of Date & Darwen's Tutorial D database language. It makes some improvements to the Rel user interface, adds some system relvars, and fixes two bugs. IMPORTANT NOTE: Once opened with this or later versions of Rel, databases cannot be read by earlier versions. The following Read more about Rel version 3.005 now available![…]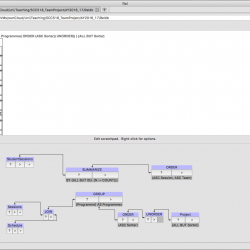 This is a maintenance release of Rel, an implementation of Date & Darwen's Tutorial D database language. It fixes some bugs, and provides some minor enhancements including a faster GROUP operator, the ability to use Unicode character symbols for certain operators, and makes refinements to the Rel user interface. The following enhancements have been made: Read more about Rel version 3.004 now available![…]
Previous
Next